Tasting Notes: Tom Surgey, Ridgeview Wine Estate Director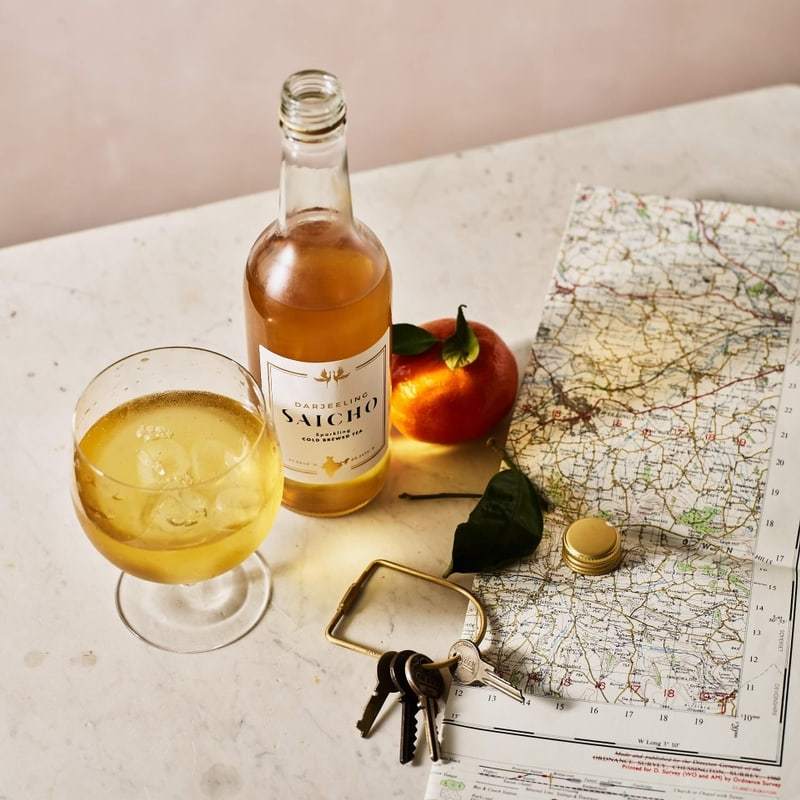 Tom Surgey is an energetic, confident wine expert and presenter with an extensive body of work. He is one of the Three Wine Men, Ambassador for the Pingza wine app, Ridgeview Wine EstateDirector, BBC Sussex wine expert and presenter of British Airways' wine events.
The Journey to Ridgeview Wine Estate Director
After starting his career at  The Club at The Ivy, where his passion for wine burgeoned, he took his WSET Diploma before leaving the restaurant side of the industry to follow his passion for wine full-time. He joined Ridgeview, renowned pioneers of quality English wine-making, based in Sussex and is now their Sales & Business Development Director.
Tom joined the original line-up of Three Wine Men - Oz Clarke, Olly Smith and Tim Atkin - at the UK's leading wine events and recently made his TV debut appearing as a wine expert for ITV's This Morning. He is also a regular wine expert on BBC Sussex & Surrey Radio with a monthly slot.
Tom was shortlisted for the 2019 IWSC Outstanding Achievement In Wine Award and has a string of exciting projects lined-up for 2020.
All in all, Tom is a perfect candidate to review our Saicho collection...
Thoughts on Darjeeling
A medium intensity of aroma. The nose is first all wild hops, proving bread and yeasty, fermentation notes. Then you get the fruit; fresh grape juice, elderflower and lychee alongside fresh tea leaf character. Complex, exciting, upbeat, a 'grown-up' drink.
The palate is off dry with a soft mouthfeel, refreshing acidity and gently, dry tannin. The bubbles make it uplifting. It's A clean palate, grapey and lemon citrus, elderflower characters. Subtle tea leaf notes carry throughout. The finish is long, balanced and has a nice dry tea leaf finish.
The Darjeeling tea is my personal favourite of the three and the one I'd see myself drinking most often. Food wise - agree, grilled pork or chicken would be good. I think this has most potential of the range to sit with broader European food styles.
Jasmine Delicacies
A highly perfumed, intense Jasmine nose. Blossom, flowers, fresh cut pear and a subtle woody pine note alongside a 'classic' green tea aroma.
Palate is off-dry, very floral, nearly soapy but stops just short - no mean feat! Pretty pear, grape notes. Elegant, slightly chewy tannin, soft mouthfeel and enough acidity to keep it lively and the gentle bubbles lift it all well.
Overall, delicious - gives perception as being sweetest of the trio. I really like it. Would enjoy after dinner instead of cocktails or if wanted a bit more of a lift in the afternoon than the Darjeeling.
I think it would be fun to try with ripe, soft cheeses. Also with spice and deep fried stuff. Korean chicken wings! Salty, crispy roasted pork belly too.
Growing on Hojicha
This was my first time trying Hojicha and had no idea what to expect. Went in hard with a sniff and it whacked me with what I initially put down as malt vinegar, plastercine and roasted nuts. "Is this off? No, come on Tom, get into it"
Once I'd given it (or me) a bit of time. My note was;
A highly pronounced nose packed with roasted nuts, toasted coconut and brûlée'd brown sugar and the yeasty high-notes of a slowly bubbling fermentation.
The palate is off-dry, soft and textural, the tannins are dry and woody - it's very elegant and delicate compared to the nose. There is a fine acidity and the bubbles give it energy. There is seaweed, roasted chestnut, black tea flavours and brown butter on the finish. The final note is delicate loose, leaf black tea.
It took some perseverance initially but it was my first time, as I say. After a few repeat visits, I really enjoyed it and it feels the most exploratory, elegant, distinct of the trio. A fun thing for a sommelier to give people as an experience.
Good application for food pairing I'd say - roasted, roasted miso black cod, salmon etc. Seaweed dishes, sushi might be fun.